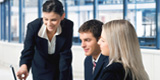 Language Training Solutions for Businesses: Corporate Language Courses and Business Intensives, Business English, Cultural Awareness Training, Relocation Language Solutions and Key Skills.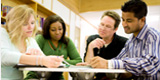 Language Lessons and tuition for all ages in the venue of your choice; many prefer the comfort of their own home or office. All World Language Courses, English as a Foreign Language, Themed Courses and Key Skills courses etc. see languages.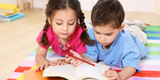 Language classes for Nurseries and Schools, After-School Activities and Clubs. Conversation Piece has been working with nurseries, schools and colleges since 1990 to provide language activities to children of all ages.