Learn German at Competitive Prices
Bier, Butter, Finger, Haus, Milch, Shuh. Recognise most of these words? Then you already have a German vocabulary! Both the German and English languages are historically linked - give it some thought and you will probably be able to come up with many more words, each with a common root. Therefore, as an English speaker, you have a distinct advantage when it comes to learning German.
How many did you get? Bier (beer), Butter (butter), Finger (finger), Hause (house), Milch (milk), Shuh (shoe).
We offer a wide variety of German lessons to suit your availability and tuition needs. German training is offered in settings such as:
One to one with a German teacher
You and a partner
You and a small group of friends or family members

On Skype, which is ideal for students who travel or live in remote areas (prices start from as little as £32.00 per hour)
Why not consider getting a group of friends or family members together and making your German lessons more cost effective? For example for a group of 5, the cost for each student would be £10.00 for a one hour lesson.
We can arrange for a German teacher to come to your preferred location (your home, your office, etc.). Alternatively, we can arrange for you to use our training room here in Wandsworth.
Are you searching for an original present for a special occasion? See our gift vouchers!

Tourism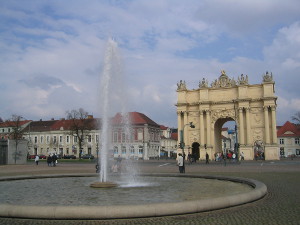 Planning a trip to Germany? We can provide you with the expert help and support in learning all the German you need to make your experience an enjoyable and rewarding one.
Essential German for tourists
Ordering food and drinks in restaurants
Communicating with the locals

Asking for directions

Getting around using public transport and taxis
Business German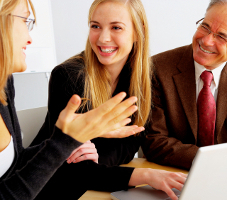 Although most German business people have a very good working knowledge of English, they are always gratified when their English suppliers/clients can reciprocate by speaking to them in German. Our German course teachers have knowledge of German business customs and practices and can be of enormous help in avoiding potential cultural pitfalls and in giving you an advantage over other (less well-prepared) competitors.
Basic fundamentals of business German:
Proper pronunciation and German accents

Relevant reading skills
Acute listening skills

Conversational German
Writing in German
Answering telephone calls in German
Writing emails in German

Basic cultural awareness
German Language Training Options
German Language Courses
German Language Lessons
Beginner German Courses
German Language Course Content
Your German language course will be tailored to your level of fluency, your profession and your reasons for learning. Whether beginner,intermediate or advanced, the essential areas covered in all our German courses will be:
Spoken fluency
Listening skills
Pronunciation and accent
Reading skills
German telephone skills
Email in German
Sector-specific terminology
Presentation skills
German Language Resources