Intensive Spanish Language Courses!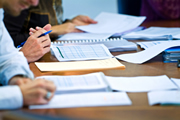 Conversation Piece offer a diverse range of Spanish language intensives courses from a single day to an entire week.
It is often best to make an enquiry to quickly establish your language needs.
Speak to one of our Client Managers on for advice on a tailored intensive course, to suit your exact requirements.