Brazilian Portuguese Language Lessons
With over 24 years' experience in providing high quality Brazilian lessons and courses, Conversation Piece offers you tried and trusted learning options individually tailored to meet your own particular needs and requirements.
Brazilian language learning options:
One to one with a Brazilian teacher
You and your partner together You and a small group of friends/family members.
Online lessons with a Brazilian teacher over Skype or Google Hangouts
What is the difference between European and Brazilian Portuguese?
Brazilian Portuguese is an offshoot of the language of the mother country, Portugal. There are differences in vocabulary (distance and immigration have contributed to lexical differences between Brazilian and European Portuguese), pronunciation (Brazilian Portuguese is more nasal and Brazilians speak more slowly, pronouncing all the vowels), grammar and spelling (although the two countries have made efforts to standardize the rules of spelling). It is often said that the Portuguese understand the Brazilians better than Brazilians understand the Portuguese; this could be due to Brazilian music and soap-operas, both being very popular in Portugal.
Your Brazilian Portuguese teacher will go to your preferred location (your home, your office etc.)
Tourism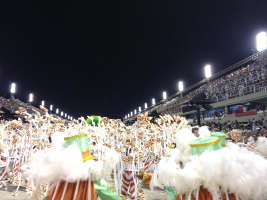 Whether you simply wish to get by in Brazil or have in-depth conversations with the locals, we can help you.
Learn survival Brazilian Portuguese:
Order food and drink in restaurants and bars
Speak to the locals
Ask for directions and use taxis and public transport
Find the local amenities
And more Brazilian Language Course Content.
Brazilian Language Training Options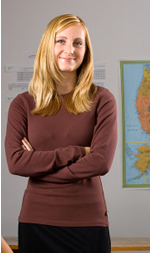 Brazilian Language Courses
Brazilian Language Lessons
Brazilian for Beginners
How we work
- You complete the Booking Form
- Conversation Piece selects the teacher best suited to your requirements
- A minimum booking of four lessons is made
- Your teacher gets in touch before the first lesson by way of introduction and to establish any special requirements
- After the first lesson we contact both you and the teacher for feedback to ensure that everything is to your complete satisfaction
Brazilian Language Course Content
The content and format of your Brazilian language lessons / course will depend on your current level and reasons for learning. Your Brazilian teacher will devise a course that will meet your particular needs and requirements.
Whether you are a beginner, intermediate or advanced, core areas covered in all our Brazilian courses can include:
Spoken fluency
Listening skills
Pronunciation and accent
Reading skills
Telephone skills
Email in Brazilian
Sector-specific terminology
Presentation skills
Suggestion: if you are looking for an original present for a special occasion, see our Brazilian Portuguese gift vouchers!
Brazilian Language Resource
Prices
Individual: From £45.00 + VAT
Small Group: From £54.00 + VAT
Large Group: From £64.00 + VAT
Get in touch
Start your learning process with a simple contact form!
Get in touch