French Language Lessons
Your needs and requirements will be ascertained by interview with your teacher/trainer and by your completion of our Language needs assessment form. A course will then be designed to ensure that all of your French language objectives will be met. Although your French language course will be tailored to your specific needs and requirements, some or all of the following key areas will be incorporated:
Spoken Fluency
Listening skills
Pronunciation and accent
Reading and writing skills
Telephone skills
Email skills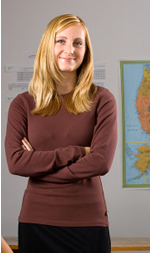 French Language Facts
Spoken by about 130 million people as a first language
Spoken by another 400 million as a second language or as an acquired foreign language.
French is spoken in 54 different countries: mainly in France but also in Canada (Quebec), Belgium, Switzerland, Francophone Africa, Luxembourg, and Monaco.
French is an official language in 29 countries
Tourism
Do you dream of visiting The Eiffel Tower or The Palace of Versailles? Our French trainers can help you to fulfill those dreams by teaching you the beautiful French language. France is an ideal travel location with its proximity to England, allow us to teach you French so that you can fully enjoy this beautiful country. Other travel destinations that speak French include Montreal, Switzerland, Belgium, and Monaco. Learning French through our program will help you to:
Speak to Locals
Place orders in restaurants and bars
Seek local amenities
Ask for directions
Effectively use public transportation
French Language courses
With over 1600 foreign language trainers throughout the UK, France and Eire, (150 of whom are French Language Teachers) we have a wealth of talent and experience to place at your disposal, enabling us to provide you or your Company with a French language course uniquely tailored to your individual requirements.
French Language Lessons, Beginner to Advanced
Conversation Piece offers a wide variety of French language training options to suit your availability and tuition needs. Whether you wish to learn French in a one-to-one with a trainer, you and your partner wish to learn French together or you and a small group of friends wish to take French lessons together, we can arrange for a French trainer to come to your preferred location (your home, your office etc.) or we can arrange for you to use our training room (week days only).
Conversation Piece Ltd French language teachers are carefully selected and are highly qualified and experienced. We have over 150 French teachers located nationwide and we select each one to match your individual needs and requirements. When a teacher is chosen, he or she produces a course tailored to these requirements.
Ways to learn French
Beginner French language courses(example course outline)
Post Beginner French language courses
Intermediate French language courses
Advanced French language courses
French Lessons
How does it work?
Je veux apprendre le français…Comment ca marche?
I want to learn French…How does it work?
So, you have decided to take up French lessons…what happens now?
Step 1: Confirmation de la première leçon - Setting up the initial lesson

We like to set up an initial lesson to ensure that you and your French tutor get on well.
We often hear new students say that they have tried to learn French in the past but have not been successful because they are "no good at languages". We say: "it is simply that you have not yet met the right tutor".
Every student learns in a unique way: some students learn through listening, some through seeing written text and others need to write everything themselves to ensure it is logged in their minds…so, by organising an initial lesson, we can ensure that you and your tutor "gel"!
Step 2: Votre tuteur vous appelle - Your Tutor gets in touch

Before the first lesson takes place, we will send you a confirmation of booking with the tutor's name and the details of the initial lesson. A few days before the lesson takes place, your French tutor will call you to introduce him/herself, assess your level and discuss his/her plans for the lesson. This is an ideal opportunity for you to have a chat about your goals and prior language learning experiences.
Step 3: La première leçon et vos impressions - Initial lesson and Feedback

The initial lesson is an ideal time for you to discuss how best to achieve your goals: your French tutor will be able to advise you on lesson length, extra study and much more.
After you have had your initial lesson, a Conversation Piece representative will call you and your tutor to ask for feedback. This is your opportunity to discuss with us how the lessons went and how you wish to proceed. We always like to hear your feedback, good or bad!
Step 4: Les leçons suivantes - Further lessons

If you enjoyed your initial lesson, as we believe you will, we will discuss with you a further booking. We prefer lessons to be booked one month at a time (e.g. 4 hours if you have a 1-hour lesson per week or 6 hours if you have a 1.5-hour lesson per week, etc.) but we also offer discounts on larger bookings so it is worth discussing your plans with us so that we can work out the best deal for you.
From then on, we will call you when your booking comes to an end to renew.
Prices
Individual: From £40.00 + VAT
Small Group: From £49.00 + VAT
Large Group: From £59.00 + VAT
Get in touch
Start your learning process with a simple contact form!
Get in touch