Swedish Language Lessons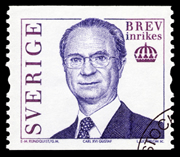 The official language of Sweden is Swedish. It is very similar to Danish and Norwegian, especially in written form.
(Remember the hit Scandinavian TV series featuring Danish and Swedish police cooperating on a murder enquiry?
The lead detectives could more or less understand each other when speaking their respective languages)
Its grammar and syntax are very similar to English and many Swedish words are easily recognizable by English speakers (ombudsman, orienteering, tungsten, moped and smorgasboard, for example). So naturally, Swedish is an easier language than some others to learn for English speakers.
Pronunciation may be a bit tricky at first, due to the unfamiliar vowel sounds, so a beginner would benefit from having a native Swedish teacher who could help the student to enunciate the sounds more correctly.
Conversation Piece offers a wide variety of Swedish language training options that can be tailored to your own particular needs and requirements:
One-to-one with a Swedish trainer
You and your partner learning Swedish together
You and a small group of friends taking Swedish lessons together.
Conversation Piece can arrange for a Swedish teacher to come to your preferred location (your home, your office etc.).
Swedish Teacher
Swedish Tutor Profile
M. Clarke is a native Swedish speaker with over 8 years training experience. She is a fully qualified Swedish language trainer with vast experience in teaching Swedish across all levels, including having taught at both conversational and business level.
She has been a corporate Swedish trainer in various companies such as Meridian Technology and has taught in various local universities. She is a very pleasant and friendly tutor, who has a great passion for Swedish and for teaching.
This is an example of the type of language teachers Conversation Piece Ltd employ. For more information about our language teachers click here.
Why not consider getting a group of friends or family members together and making your Swedish lessons more cost effective? For example for a group of 5, the cost for each student would be £10.00 (plus VAT) for a one hour lesson.
All you have to do is organise the group and venue – Conversation Piece will provide the teacher.
Our Skype option is ideal for students who travel or live in remote areas - Prices start from as little as £32.00 (plus VAT) per hour
Suggestion: if you are looking for an original present for a special occasion, try our gift vouchers!
Swedish Language Training Options
Swedish Language Lessons
One-to-one Private Tuition
Small Group Tuition
Large Group Tuition
Swedish Language Intensive
Test your Swedish
Prices
Individual: From £50.00 + VAT
Small Group: From £59.00 + VAT
Large Group: From £69.00 + VAT
Get in touch
Start your learning process with a simple contact form!
Get in touch