Italian Language Lessons
Italian is often thought of as the language of theatre and opera. The truth is that Italian as we know it is based on the writings of Dante Alighieri who mixed southern Italian languages, especially Sicilian, with his native Tuscan in his epic poems, known collectively as the Commedia, in the first years of the 14th century. Dante's popular works were read throughout Italy and his written dialect became the basis of a language that all could understand.
Conversation Piece offers a wide variety of Italian language training options to suit your availability and tuition needs. Whether you wish to learn Italian in a one-to-one with a trainer, you and your partner wish to learn Italian together or you and a small group of friends wish to take Italian lessons together, we can arrange for an Italian trainer to come to your preferred location (your home, your office etc.) or we can arrange for you to use our training room (week days only).
Our teachers recommend a minimum of 1.5 hour lessons per week but this is entirely flexible.
Remember: if you are searching for an original present for a special occasion, look up our gift vouchers
Tourism
Plan a trip to see the beautiful art that Italy has to offer or the museums at the Vatican City! Then allow our Italian lessons to give you all the knowledge you need to thrive in these locations. Our Italian courses will teach you all that you need to know to ensure your Italian vacation is nothing less than amazing! Italian trainers will prepare you for your travels by teaching you things such as:
Placing orders in restaurants
Using public transportation
Asking for directions
Having conversations with locals
Italian Course Content
The content and format of your Italian language lesson / course will depend on your degree of fluency and reasons for learning. Whether you are a beginner, intermediate or advanced, core areas covered in all our Italian courses can include:
Spoken fluency
Listening skills
Pronunciation and accent
Reading skills
Italian telephone skills
Email in Italian
Sector-specific terminology
Presentation & negotiation skills
Topics:
Greetings and introductions in Italian
Italian phrases for use in shops, hotels, bars and restaurants
Italian for travelling around a city
Introduction to Grammar, nouns, verbs, word order and numbers, starting to build up confidence in speaking Italian
Use of adjectives, pronouns and Italian adverbs
Addition of more common phrases like 'how much or many'
Alphabet
Dates (days of the week and months)
Subject words and phrases describing your job, family, nationality
Expanding on your vocabulary of common items such as clothing, food and drinks

Additional key adjectives, verbs, adverbs, connectives
Included in learning the above is:

Speaking/active practice

Lots of listening to Italian pronunciation

First steps on reading/writing Italian

A background to the Italian culture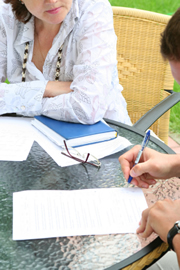 Other Italian Courses
Beginner Italian Course
Post Beginner Italian Course
Intermediate Italian Course
Italian Teacher
Italian Teacher profile
Angela C is a qualified Italian tutor with over 28 years experience in teaching Italian. She is a native Italian speaker with a pleasant and encouraging teaching manner that has proved very popular with her prior students. She has been highly recommended by her prior employers and students.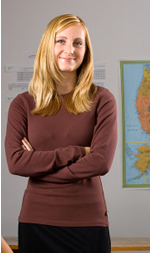 Italian Language Training Options:
Italian Language Lessons
One-to-one Private Tuition
Small Group Tuition
Large Group Tuition
Italian Language Intensive
Prices
Individual: From £40.00 + VAT
Small Group: From £49.00 + VAT
Large Group: From £59.00 + VAT
Get in touch
Start your learning process with a simple contact form!
Get in touch