Spanish Language Lessons
Background to Spanish
The official language of Spain is Castilian (Castellano), which is the language generally perceived to be "Spanish" but Spanish is not the only language spoken in Spain. There are many other languages and dialects, some of which have co-official status in the particular region in which they are used. There are four co-official languages: Euskara (used in Basque Country, situated in the north-east of Spain), Galego(spoken in Galicia, located in north-west corner of Spain), Català (principally spoken in Catalonia) and Valencià (seen by linguists as a dialect of Català but considered by Valencians as a completely separate language).
In 2014, there were 470 million people speaking Spanish as a native language and a total of 568 million speakers worldwide. Spanish is the second most spoken native language in the world, after Mandarin Chinese. Due to its increasing presence in the demographics and popular culture of the United States, the exposure of the Spanish language across the Western world has increased accordingly, and it is widely considered to be the most beneficial second language for a native speaker of American English. Globally, the number of second language speakers of Spanish worldwide has grown considerably in the early 21st Century making now a perfect time to learn Spanish!
With over 20 years' experience of providing Spanish language courses to individuals and businesses, Conversation Piece is a forerunner in the development and delivery of state of the art Spanish language course solutions.
With over 750 foreign language trainers throughout the UK, we have a wealth of talent and experience to place at your disposal, providing you with Spanish language courses uniquely tailored to your individual requirements.
Tourism in Spanish Speaking Countries
Allow our experienced trainers to teach you Spanish so that you may visit countries rich with culture such as:
Mexico
Spain
Argentina
Dominican Republic

Immerse yourself in the beautiful landmarks that places such as Spain and Mexico have to offer with the help of our Spanish lessons. Our Spanish trainers can help you learn Spanish so that you can enjoy a vacation in any Spanish speaking destination. Let us teach you how to order food and drinks, how to find landmarks and amenities, and how to speak with the locals. Our Spanish trainers can ensure that your visit to Mexico, The United States, Spain, Argentina, or any other Spanish-speaking destination is nothing less than amazing.
Spanish Language Lessons
Before starting your Spanish lessons your needs and requirements will be ascertained by interview with your teacher/trainer and by your completion of our Language needs assessment form. A course will then be designed to ensure that all of your Spanish language objectives will be met. Although your Spanish language course will be tailored to your specific needs and requirements, some or all of the following key areas will be incorporated:
Spoken fluency in Spanish language
Listening skills in Spanish language
Pronunciation and accent in Spanish language
Reading and writing skills in Spanish language
Telephone skills in Spanish language
Email skills in Spanish language
They are available nationwide. Please enquire for date and locations.
Spanish Language Course Content
The content and format of your Spanish language course will depend on your current degree of fluency in Spanish and objectives. Whether beginner, intermediate or advanced level, the key areas covered in all our Spanish courses can be tailored to your exact needs. These are the different courses that we offer:
Beginner Spanish Course- This course will help you to learn the basics of Spanish grammar and vocabulary.
Post Beginner Spanish Course- This course is designed for those who might have already attended Spanish language courses but who wish to broaden their knowledge of the Spanish language and expand their vocabulary.
Intermediate Spanish Course- This course is for those who already have a solid grounding in Spanish but who would like to improve their fluency.
Advanced Spanish Course- This course is perfect for those who already know the Spanish language but would like a challenge.

Language Training Intensives
Conversation Piece offer a wide range of language training options, in all languages, in order to meet your individual goals and requirements.
8 Hour Intensives
15 Hour Intensives
30 Hour Intensives
It is often best to make an enquiry to quickly establish your language needs.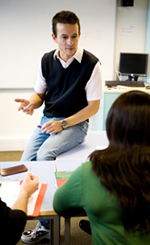 If you need to prepare for an imminent trip to a foreign country or an important meeting or interview in a foreign language, a Language Training Intensive could prove to be invaluable.
Intensives allow you to brush up on your grammar, communication skills and cover new subjects at short notice. That trip, meeting or interview will not feel so daunting after taking one of our courses.
The venue for your tuition can be your home or office or at our dedicated training facility in Wandsworth (Weekdays 0900 to 1600).
Speak to one of our Client Managers on 0207 944 8393 for advice on a tailored intensive course, to suit your exact requirements.
Remember: if you are searching for an original present for a special occasion, look up our gift vouchers.
Spanish Private Tuition
Private Spanish Tuition with Conversation Piece Ltd.
Learn a language in the comfort of your own home. Private tuition is the most flexible and convenient way to learn a language.
A qualified and experienced native speaking Spanish teacher comes to your home so time and money is saved on travel
Choice of day and time to suit your busy timetable
You receive the full attention of the Spanish teacher who ensures that your aims and objectives are met
The Spanish teacher adapts the pace of the lessons to suit your needs
Our "Friends and Family" Spanish group tuition can also be arranged if you prefer to work within a small group setting while keeping costs down.
All levels, ages and reasons for learning
One of our Spanish Language Teachers
Spanish Teacher Profile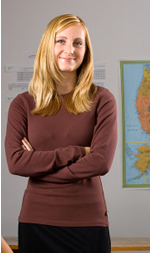 Maria S. is a native Spanish speaker and has lived in the UK for the last 20 years. She graduated with a Graduate Diploma (Honours) and a City & Guilds Further and Adult Education Teacher's Certificate.
She also obtained a RSA Examinations Board Diploma in Teaching Foreign Languages to Adults. She has many years experience teaching Spanish, having
taught since 1987. She has worked with clients across all levels and
ages, and has worked in a variety of local colleges and adult education centres.
OUR SPANISH TEACHERS ARE EXPERIENCED AND QUALIFIED IN DELIVERING FOREIGN LANGUAGE LESSONS TO STUDENTS OF ALL AGES AND LEVELS
Ways to learn Spanish:
Spanish language courses
Spanish lessons Intensive
Small Group (2-5 students) Spanish Lessons
Large Group (5-10 students Spanish Lessons
Spanish lessons online
Spanish lessons with friends and family
Spanish teachers
Spanish tutors
Prices:
10 hour Spanish course £350 plus VAT
What level am I?
What degree of Spanish knowledge do you have and which Spanish Language Course is applicable:
Beginners Spanish
Unfortunately you have no knowledge or little understanding of the Spanish, other than perhaps a few words. You have no real idea about grammar, and have a limited vocabulary.
Post Beginner Spanish
You have some Spanish, which you would like to consolidate and expand on. You can introduce yourself and ask very simple questions with some understanding of the answer. You have come across different grammatical structures, but are not always confident of using them. You have a limited ability to communicate and find it difficult to understand the spoken language especially when it is spoken quickly.
Elementary Spanish
You can produce simple Spanish sentences and can ask and respond to simple Spanish questions. You have a basic knowledge of grammatical structures, including tenses and word order, and have enough vocabulary to 'get by in every day situations. You can gauge your elementary Spanish by counting the number of Spanish words you know. Close to 700 and you are on your way to the intermediate level.
Intermediate Spanish
You have an understanding of simple structures, but lack accuracy and do not always feel at ease using them, all of the time. It would be useful to consolidate what Spanish you already know and add to your knowledge, with new and more complex forms. You can express yourself in most every-day situations and can converse on a range of topics. Our intermediate Spanish Course will help you learn more complex forms and more advanced vocabulary, giving you the confidence to use it.
Advanced Spanish or Intensive Spanish
You already have a degree of fluency in Spanish and have a good understanding and knowledge of a wide range of language structures and functions. However you may continue to make minor errors syntactically and could possibly benefit from learning different ways of expressing your ideas. Our Advanced Spanish Courses work on the subtle nuances of the language and expand the range of what you can say and write. They can also be tailored for people in need of improving their Spanish business language.
Useful Spanish Resources
Prices
Individual: From £40.00 + VAT
Small Group: From £49.00 + VAT
Large Group: From £59.00 + VAT
Get in touch
Start your learning process with a simple contact form!
Get in touch